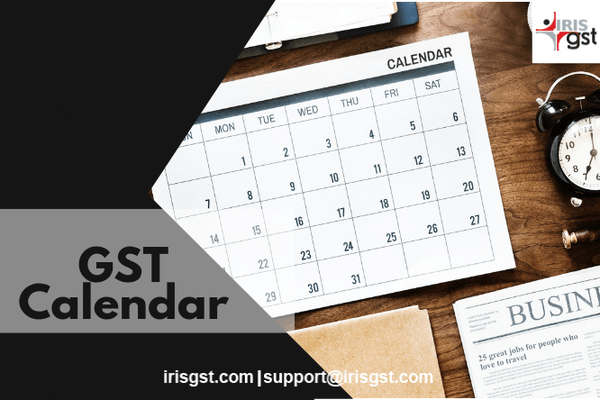 June is upon us! While we sail through this 'median' month of the year oscillating between the scorching heat and the promise of first rains, the GST taxpayers are busy preparing the monthly returns and reconciling for the big day: 30th June 2019 – the GSTR 9, GST annual return filing day. For many, this day would be the World Cup Final!
And with the government issuing notification on no extension on GSTR 9 filing due date, the month becomes all the more crucial.
We bring to you the June GST Filing Calendar to help you mark the big days in advance and prepare accordingly.
Print the calendar and stick on your walls as the D day is approaching!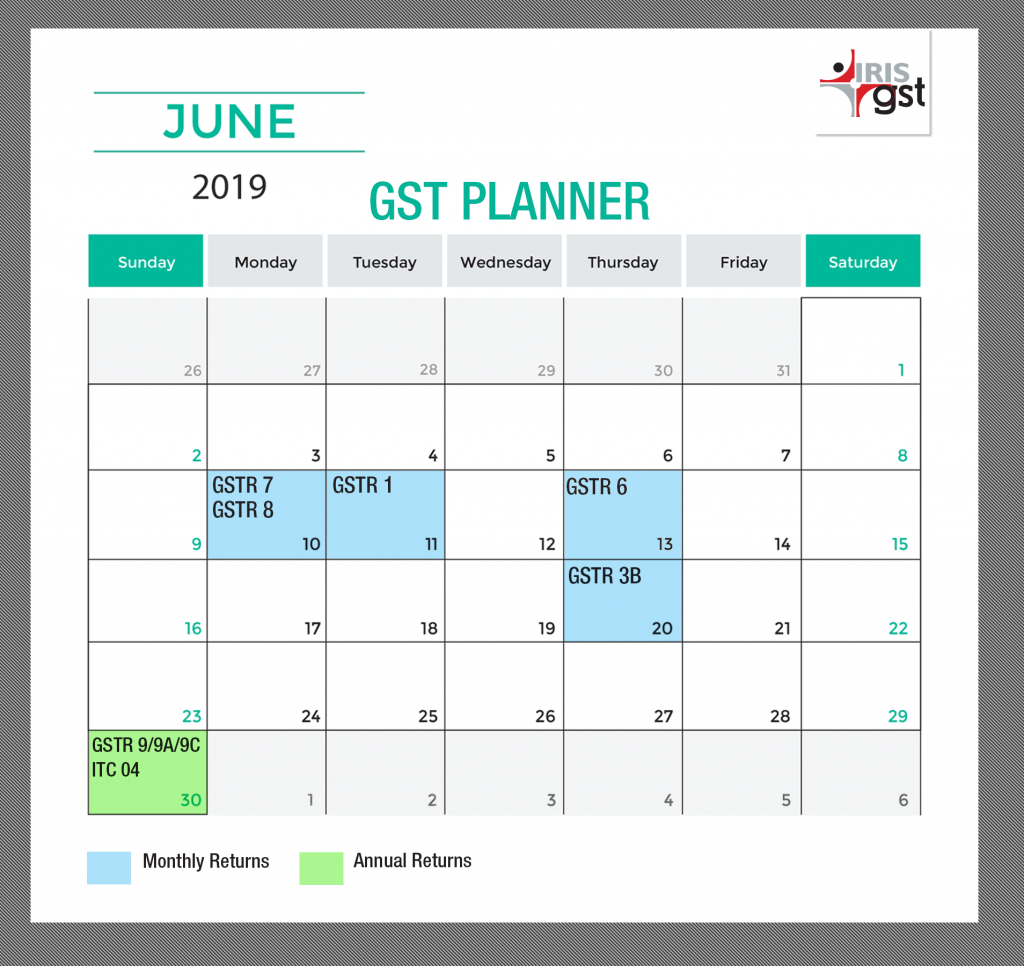 With vacations around the corner, elections and IPL grabbing the entire attention and heat rising in the atmosphere, the GST taxpayers have yet again started with the GST filing preparation. They will be heads down getting ready to meet the filing deadlines of the month and preparing for the annual filing and reconciliation as well.
To help colleagues inside and outside the accounting, finance and compliance departments keep track of deadlines, check out the May GST filing calendar from IRISGST.
The calendar lists due dates for GSTR1, GSTR7, GSTR 8 and GSTR 3B. Print your own May GST Compliance Calendar to highlight dates you are watching.