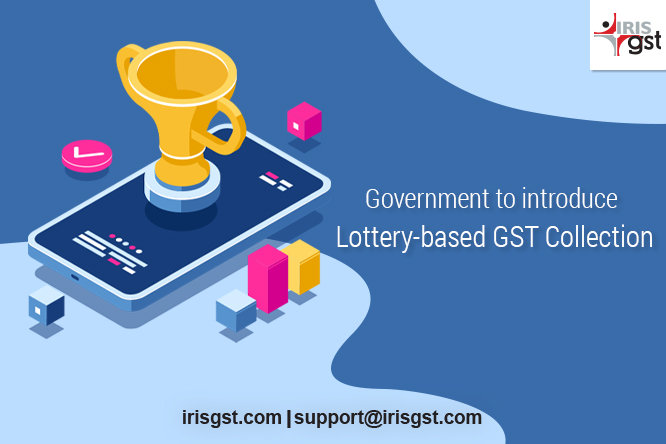 Following a downfall in GST collection, a rise of 1.07 crores was observed in the month of November. This rise was brought on account of the efforts put in by the GST officials to improve tax adherence by the taxpayers. In order to ensure the upward stride is maintained, the government is planning to introduce an incentive-based GST compliance system.
As per the proposed plan, a lottery scheme shall be introduced to lure taxpayers to pay their GST. For the initial period, the GST panel shall hold daily and monthly lotteries for customers who indulge in a B2C transaction and take a copy of the bill after paying applicable GST.
The consumer will be required to upload the bill on a dedicated portal or app(soon to be developed). The app or the portal will automatically capture the phone number, bill number, and GST number of the trader, through which names of the winners will be selected. Once the consensus is reached for the plan at officers-level, it will then be put before the GST Council meeting.
Prize Amount for the Lottery Scheme
The reward for monthly lotteries shall be comparatively high, so as to lure customers in paying GST. The minimum threshold limit for these bills is yet to be decided. However, the scheme shall have an exception for the water and electricity bills. It is being said, the prize amount for the lottery would come from the consumer welfare fund, where the proceeds of anti-profiteering are transferred.
Bill Banao – Inam Pao
In the year 2015, a similar scheme – "Bill Banao Inaam Pao" was introduced by the Delhi Government. AS per the scheme introduced by the central government, the consumer was eligible for a prize of five times the taxable value subject to a cap of ₹50,000, if the purchase was made from a registered dealer.
Over the months, the government has considered multiple options to plug revenue leakages including incentivizing QR Code-based transactions, loyalty programs, and lotteries. The introduction of the lottery scheme system may also help to keep a check on traders who are collecting GST from consumers but not depositing the same to the government.
IRIS Peridot – GSTIN Health Checker
IRIS Peridot is a GSTIN health checker that allows you to check the compliance history of any GSTIN holder on the go. All you have to do is Scan> Check Compliance status> Report (any non-compliance) directly to the CBIC.
To cut-off any tax leakage in its budding stage, keeping a track of these 4 red flags of tax evasion can also come in handy.
IRIS GST, one of the leading GST Suvidha Provider (GSP) in India, is a one-stop solution for your GST Compliance (IRIS Sapphire) and E-way bill (IRIS Topaz) related issues. For any queries or to know more about our GST Compliance solutions, kindly drop us a mail at support@irisgst.com.