The Christmas
Nil GST Return filing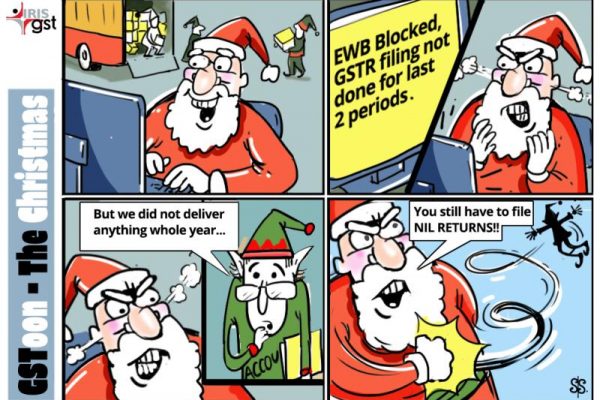 Still awaiting your #Christmas present, wondering what could've delayed #Santa? Maybe this could help!
To know more about NIL GST returns, read here:
The Prestige
QR code based e-invoice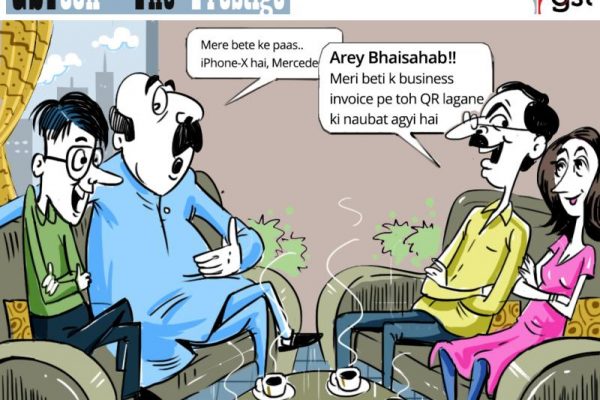 Under #e-Invoicing system, every #B2C invoice issued by taxpayer with an aggregate turnover of >500 crores has to have #QRcode on it.
Get your systems ready!
Stalemate
38th GST Council meeting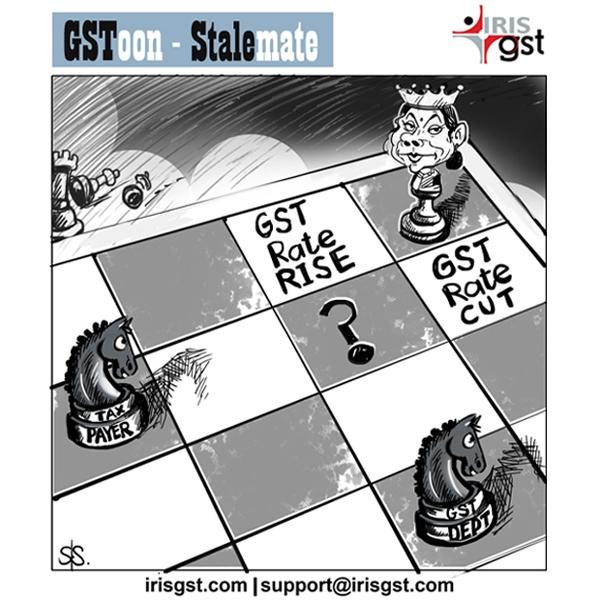 Will Smt. #NirmalaSitharaman increase the #GST tax rate, or will there be a rate cut to balance the #economy? Is there a room for any other possibility? Stay tuned …Read the highlights #GSToon #Comic
The Bench
Filing Due Date of GSTR9-9C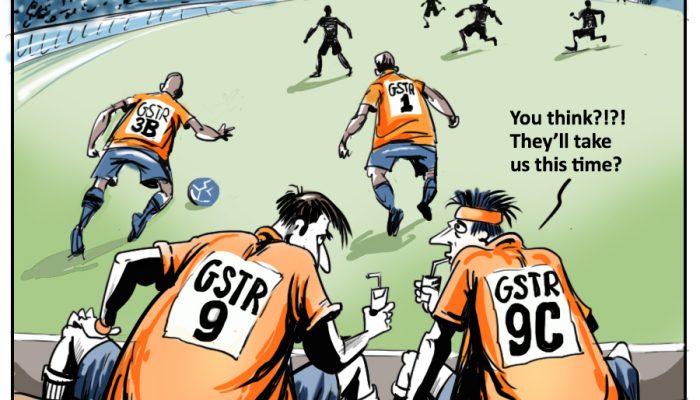 Before the 38th GST Council meet the industry anticipated that the GSTR -9 & 9C will be further postponed. Read here to know more
Blocked
EWB Generation Blocked for Non Filers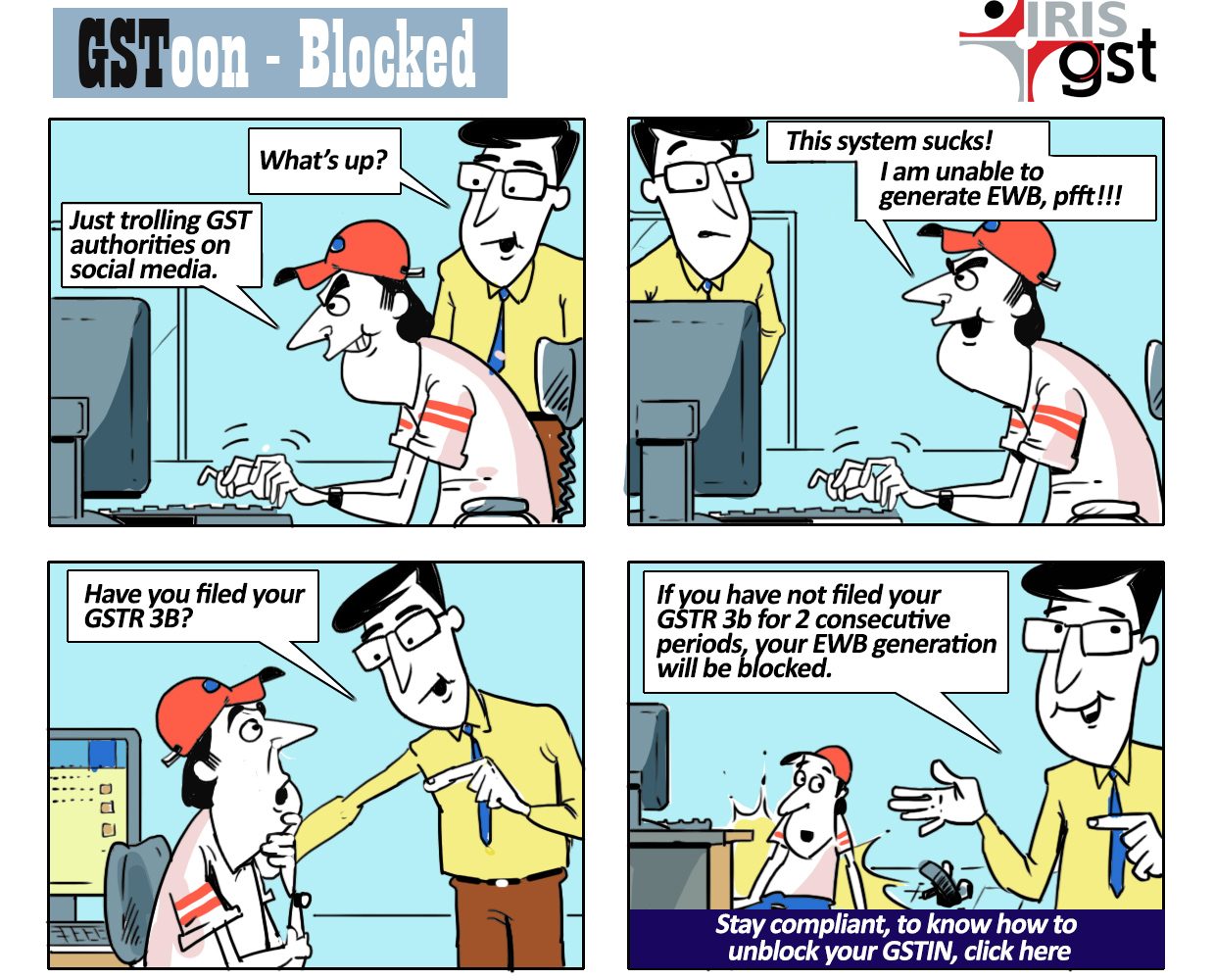 The #GSTN has already blocked around 3.5 lakh GSTIN from generating EWB, on account of non-filing of their #GSTR for the month of September and October.
To know more, read here
E-invoicing Myth Buster
Generate e-Invoice on government portal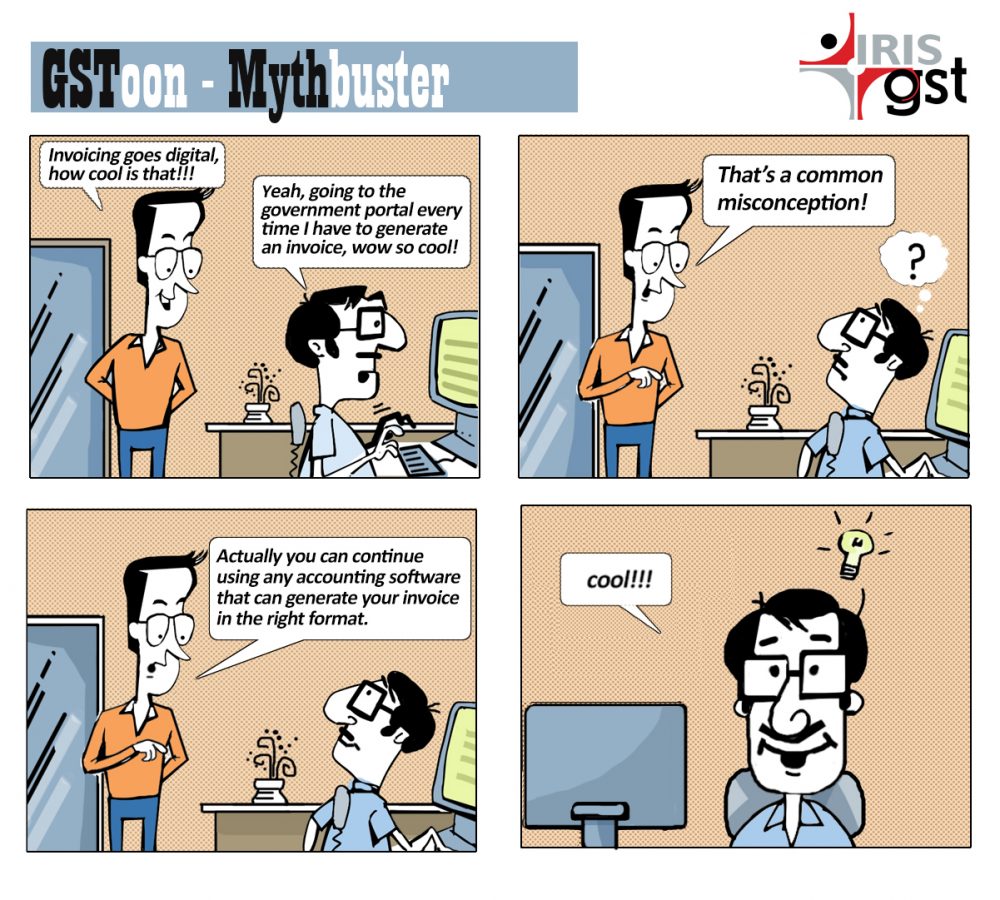 E-Invoice generation is that it has to be generated through the #GST portal only !!In reality, any accounting software that can generate an invoice in the right format,can be used for eInvoicing.
To know more: