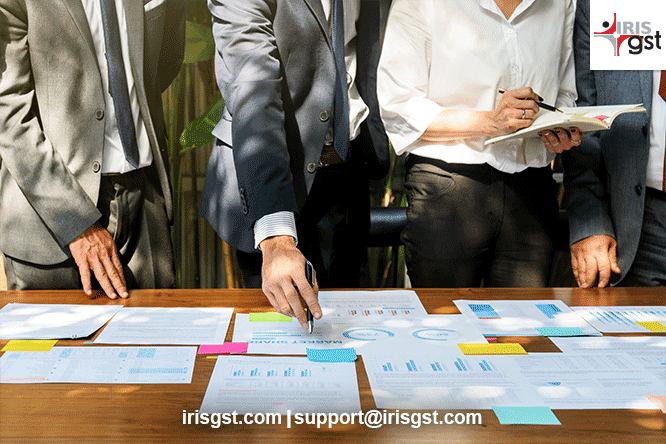 The GST Council is all set to meet for the 37th time on September 20, 2019 in Goa under the chairmanship of the union finance minister, Smt. Nirmala Sitharaman. The Goa meeting has been due for a year (due to poor health condition of the previous chairperson and union finance minister, lt. Arun Jaitley). The GST council is likely to focus on improving revenue position, ITC for the Healthcare sector, Reviewing Return Filings and GST Rate Reductions.
Agenda for 37th GST Council Meeting
The 37th GST council is likely to discuss the following issues in the upcoming meeting:
1.Reduction of GST Rates in Auto Sector
The automobile industry has requested a GST rate cut from 28% to 18%, in a prospect of attracting customers in the upcoming festive season. While the government is keen on the same, this may result in huge revenue loss.
The Fitment Committee, a panel of officials of the GST council that examined the implications of a GST rate cut suggests that reduction in tax rate will bring down collections by over Rs 20,000 crore. Quoting one of the senior finance ministries, "if it (GST rate cut) is done for one sector, it can open floodgates. We should not forget the revenue situation." This probably lowers the chances of bringing GST rate related discussions in the upcoming council meeting.
2. Review return filings
The 37th GST Council Meet is expected to review the current and new return filings as well as focus on the phased introduction of new return forms. Furthermore, the council may also review penal proviso against non-filers, including debarring of Eway Bill issuance.
As per the statistics so far, on an average 20 per cent assessees do not file the return within the given due date which affects overall revenue collection.
3. ITC treatment in the healthcare sector
Owing to the absence of input tax credit (ITC), several hospitals have claimed an approximate 8% drop in their yearly profit margin. As these hospitals (excluding cosmetic surgeries and hair transplants) are exempt from GST charges, they cannot claim ITC, which eventually leads to an increase in the cost of inward supplies. Thus, these healthcare units have requested the finance ministry for an output GST of 5% on such taxable services without ITC. GST council might consider the same for a discussion in the upcoming GST council meet.
4. Review present GST Revenue Position
Although the finance ministry has scaled down the GST collection target from Rs 7.61 lakh crores to 6.63 lakh crores, (likewise, with the State GST combined, i.e. from 1.14 lakh crores to 1 lakh crores, based on the interim budget). The ministry aims to increase revenue collection and avoid a fiscal deficit. Thus, the Council is likely to consider the same for the discussion as well as initiate additional steps to bring down tax evasion.
5. Single Authority Mechanism for Export Refunds
The upcoming GST meet is likely to approve a single authority mechanism for exporters to sanction and process GST refunds for exporters in a faster and simpler manner. As of now, state and central officers separately settle SGST and CGST refund claims, making the procedure complex, which has further led to piling of Refunds of around Rs 10,000 crore.
6. Uniform GST rates for Lottery Tickets
The lottery industry has been requesting for a uniform GST rate of 12 per cent and removal of tax on the prize money as the duel rate (12% for lotteries sold within state and 28% for the ones sold outside) is hampering the growth of the business. The Council in its July meeting had also decided to seek legal opinion from the Attorney General on the issue and the same might be considered for a discussion in the upcoming GST Council meeting.
Update on 17th September 2019:
7. Revised Rates for Biscuits
Biscuit Manufacturers Welfare Association (BMWA) has written to Finance Minister Nirmala Sitharaman seeking revised Goods & Services Tax (GST) of 5% for entry-level biscuits priced up to Rs 100 per kg.over the concerns of steady decline of affordable biscuit consumption over the past few months. Biscuits priced below Rs 100 per kg were exempted from excise before GST era. Currently, biscuits are levied with 18% GST.
Sectors such as hotels, cement and textiles are also hoping for some GST relief.
The GST Council is scheduled to meet on 20 September to consider tax revisions on various categories including biscuits and the auto sector.
8. Separate deadline for small and large taxpayers
The upcoming goods and services (GST) council is likely to pitch in for separate deadlines for large and small taxpayers under the new simplified return process.
GST Council will finalise on Centre's proposal to have two deadlines for new simplified returns as follows:
Last date to file RET1 for Large tax payers – 20th of next month
Last date to file RET1 for small taxpayers – 25th of next month
Last date for filing of Anx 1 for large taxpayers – 10th of next month
Last date for filing of Anx 1 for small taxpayers – 13th of next month
Last date for filing of Anx 2 – for both large and small taxpayers – 17th of next month
9. No GSTR 9 filing for minimum threshold
Council is likely to waive off the mandatory requirement to file GST annual returns – GSTR9, GSTR9A and GSTR9C, for the financial year 2017-18, 2018-19 for taxpayers below annual turnover of Rs 2 crore.
10. Special Composition Scheme
The council may consider to introduce a special composition scheme and increase the GST rate from the current rate of 5 percent to 12 percent for taxpayers supplying brick kilns, sand mining activities and stone crushers.
To read our coverage on the previous Council Meet decisions, you may refer here:
IRIS Business, a leading name amongst the GST Suvidha Providers (GSP) in India, offers easy and efficient solutions for GST (IRIS Sapphire) and E-way bill (IRIS Topaz) compliance. For any queries or to book your free demo, connect with us at support@irisgst.com.