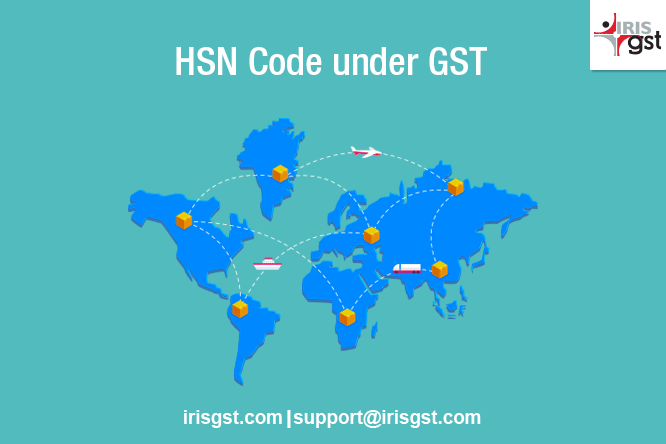 Over the years, trading has grown from being contained within the local marketplace to and beyond the national borders. Today, the world is the marketplace, with traders reaching out making their goods and services available to every nook and corner of the world. However, in order to able to sustain trade at such a massive scale, standardisation of goods and services was quintessential.
The GST system introduced in 2017 uses this premise of standardization and is based on the use of HSN Codes, SAC ( Service Accounting Code) and UQC (Unique Quantity Code)
HSN code
HSN code stands for Harmonized System of Nomenclature, which consists of a globally used coding system and harmonized commodity description. Introduced in 1988 by the 'World Customs Organization', the HSN code harbours over 5,000 commodity groups, wherein each of these group is identified by a six-digit code (8 digits in India for a deeper classification), arranged in a legal and logical structure to ensure a uniform classification is achieved.

Importance of HSN Code
As stated earlier, the HSN code allows a systematic and logical classification of commodities around the globe. This assures a uniform classification of goods required for international trade.
Today, HSN system is being used in more 200 countries, as it provides,
Uniform classification;
The base for customs tariffs;
Data collection of international trade statistics.
Although HSN numbers may slightly vary from country to country depending upon the nature of goods classified, the HSN number is still acceptable in most of the countries.

Understanding the HSN Code
The HSN structure consists of 21 sections, with 99 Chapters, about 1,244 headings, and 5,224 subheadings.
The Sections are divided into chapters, which are further divided into headings and sub-headings. Section and Chapter titles describe broad categories of goods, while headings and subheadings provide precise details of the product.
For better understanding, let us consider a Silk Handkerchief
HSN Code for Handkerchief is 62.13.90.90
First two digits (62) represent the chapter number i.e articles of apparel and clothing accessories, not knitted or crocheted.
Next two digits (13) represent the heading number for handkerchiefs.
Following two digits (90) represent the product code for handkerchiefs made of other textile materials.
The last two digits (90) represent product material i.e. Silk in this case.
P.S, while a 6 digit HSN code is accepted globally, an 8-digit HSN system is used in India for a deeper classification.
Services Accounting Code (SAC) in GST
Similar to goods, even Services require a uniform classification worldwide and these classification codes are known as Services Accounting Code or SAC.
HSN under GST
The HSN aids taxpayers to search the GST rate by just entering the HSN code of the goods after which the system automatically shows the applicable tax rate on the commodity. This simplifies the trade related procedures and creates efficience. That is why it is mandatory to mention the correct HSN codes during the GST Return Filing.
The no. of digits required to be declared under GST are proportional to the annual turnover of the business, which is shown in the below-given table.
| | |
| --- | --- |
| Turnover | No. of digits of HSN to be declared |
| Up to 1.5 crore | 0 |
| 1.5 crore- 5 crore | 2 |
| Above 5 crore | 4 |
These HSN codes must be declared in every tax invoice issued by the taxpayer under GST.
The turnover for the previous year will be considered as a basis to find out a number of HSN digits to be used.
All 8 digits of HSN code is mandatory in case of export and imports under the GST.
Importance of HSN code under GST
HSN codes play a crucial role under GST by
Making GST systematic and globally accepted
Removing the need for detailed goods description
Saving invoicing time
Simplifying GST returns
All the 21 sections under HSN are as follows:
| | |
| --- | --- |
| Sections | HSN Code List for |
| Section 1 | Live Animals, Animal Products |
| Section 2 | Vegetable Products |
| Section 3 | Animal or Vegetable Fats and Oils and their cleavage products, prepared edible fats, Animal or Vegetable Waxes |
| Section 4 | Prepared Foodstuffs, Beverages, Spirits and Vinegar, Tobacco and Manufactured Tobacco Substitutes |
| Section 5 | Mineral Products |
| Section 6 | Product of the chemicals or allied Industries |
| Section 7 | Plastics and articles thereof, Rubber and articles thereof |
| Section 8 | Raw hides and skins, Leather, Fur, skins and articles thereof, saddlery and harness, travel goods, handbags and similar containers, articles of animal gut ( other than silk-worm gut ) |
| Section 9 | Wood and articles of wood, Wood charcoal, Cork and articles of cork, Manufacturers of straw, of Esparto or of Other Plaiting Materials, Basketwork and Wickerwork |
| Section 10 | The pulp of wood or of other Fibrous Cellulosic Material, Recovered ( Waste and scrap ) paper or paperboard, paper and paperboard and articles thereof |
| Section 11 | Textile and textile articles |
| Section 12 | Footwear, Headgear, Umbrellas, Sun Umbrellas, Walking-sticks, seat-sticks, whips, riding-crops and parts thereof, Prepared feathers and articles made therewith, Artificial flowers, Articles of human hair |
| Section 13 | Articles of stone, plaster, cement, asbestos, mica, or similar materials, ceramic products, glass and glassware |
| Section 14 | Natural or cultured pearls, Precious or semi-precious stones, precious metals, Metal clad with precious metal, and articles thereof, Imitation Jewellery, Coins |
| Section 15 | Base Metals and articles of Base Metal |
| Section 16 | Machinery and mechanical appliances, electrical equipment, parts thereof, sound recorders and reproducers, television image and souch recorders and reproducers, and Parts and Accessories of such article |
| Section 17 | Vehicles, Aircraft, Vessels and Associated Transport Equipment |
| Section 18 | Optical, Photographic, Cinematographic, measuring, checking, precision, medical or surgical instruments and apparatus, clocks and watches, musical instruments, parts and accessories thereof |
| Section 19 | Arms and ammunition, parts and accessories thereof |
| Section 20 | Miscellaneous Manufactured Articles |
| Section 21 | Works of art, Collectors' Pieces and Antiques |
IRIS Business is a leading GST Suvidha Provider (GSP) providing an easy and efficient GST Compliance Solution (IRIS Sapphire) and E-way bill (IRIS Topaz) compliance. To have your GST queries solved and to know more about our GST Compliance solution, please contact us at support@irisgst.com.